Customization of tasting glasses
Customized tasting glasses from the Assaggiaolio® Line are a perfect communication vehicle. Each product can be embellished with your company logo or the image of the event you are organizing in screen printing.
Painting, especially on clear glass, transforms the glass to make the product even more exclusive and special.
Personalized tasting glasses thus take on the new guise of a promotional object, where the limit is only the imagination: screen printing and varnishing allow the object to be adapted according to individual needs. Sometimes enhancing the brand with an impactful print, other times letting the oil create image through the combination with a less invasive logo placed on the lid.
Assaggiaolio® has always been a partner in your events and demonstrations promoting the culture of EVO oil: the cobalt blue tumbler, for example, has become a cult object in the industry, immediately drawing experts' attention back to the scents and flavors of oil. From today, then, it is joined by Ò The Oil Space: an object that enhances the product and, for this reason , is perfect for all occasions where you want it to be the protagonist.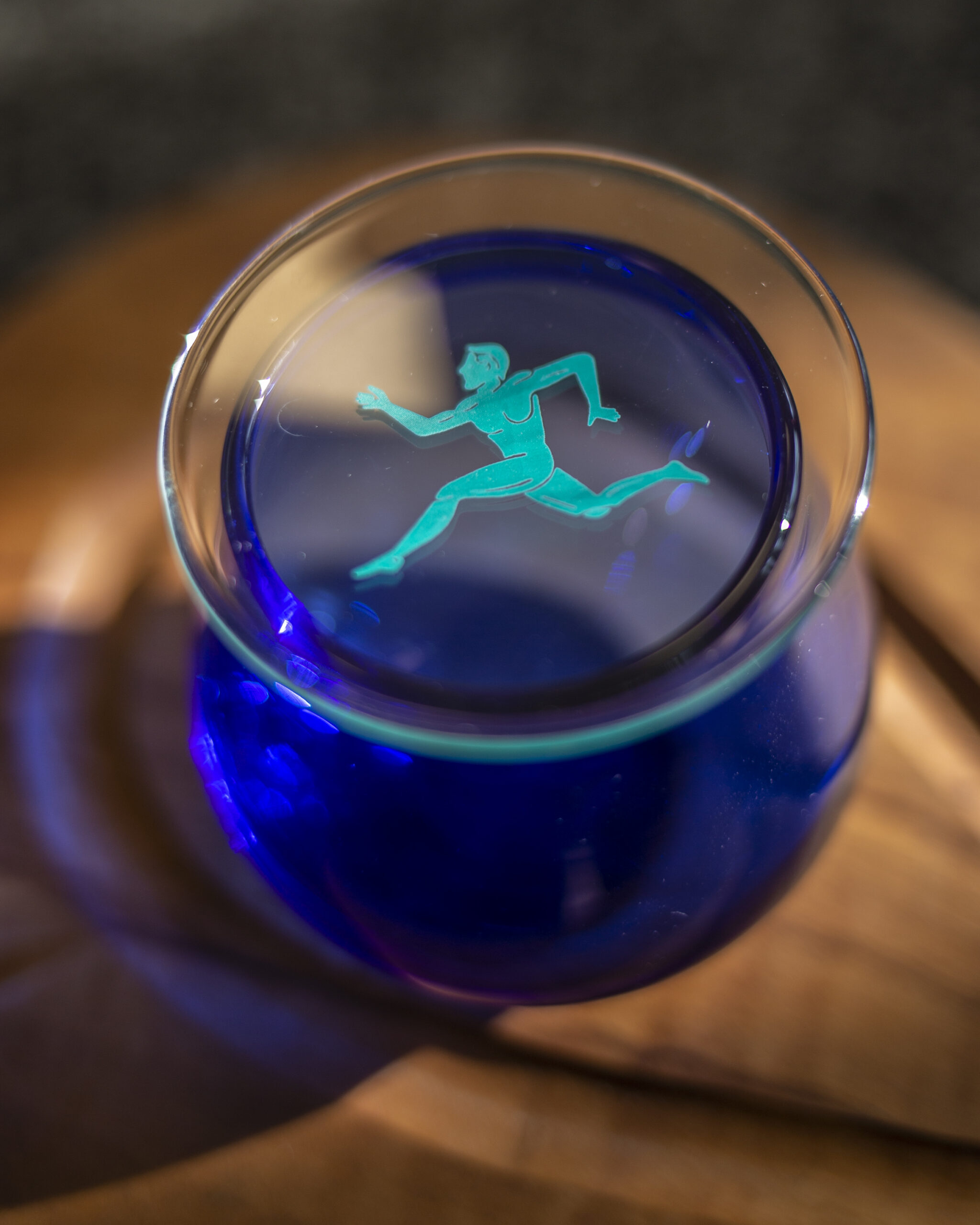 So many professionals over the years have "dressed" Assaggiaolio® with their image and used it in events around the world.
Customize tasting glasses
Turn Assaggiaolio® Line products into your communication tools: each Assaggiaolio® branded glass can be customized with your company logo or event image in screen printing.
In clear glass versions, screen printing can be added to the varnish for an even more unique and special customization.